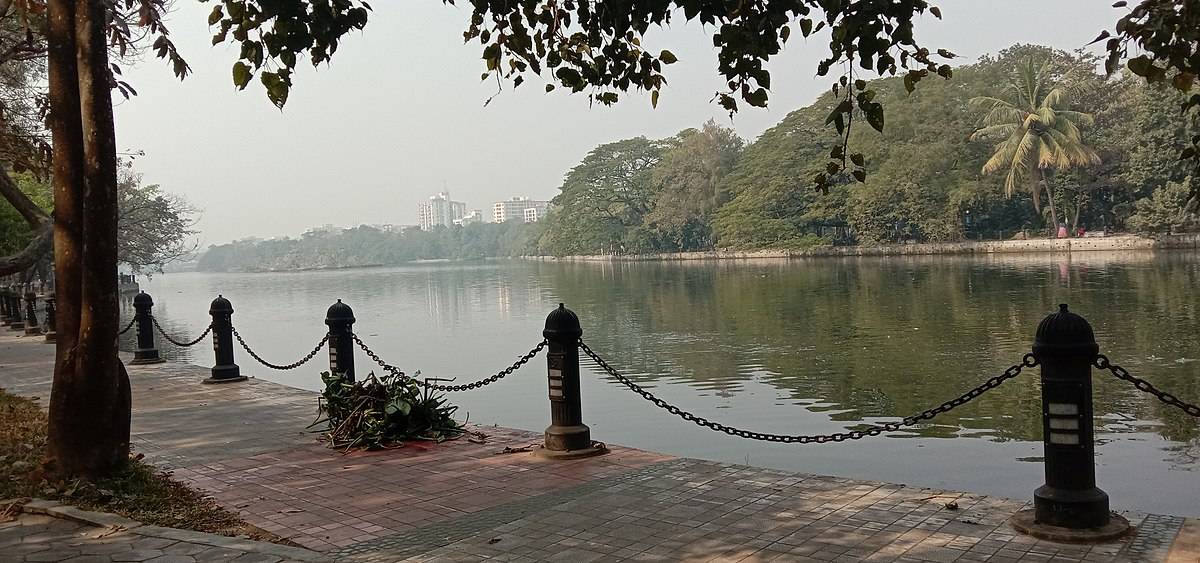 Rabindra_Sarobar_Lake_Image
Rabindra_Sarobar_Lake_view
Rowing_at_Rabindra_Sarobar_lake


Rabindra Sarobar Lake Timings:
All days of the weak (6:00 am to 6:00 pm)
Entry Fee: No entry fee
Location: Southern Avenue, Golpark, Tollygunge, Lake Gardens, South Kolkata 700029, India
Rabindra Sarobar, Kolkata Overview
Rabindra Sarobar is an artificial lake and is the only lake off national importance in Kolkata. The ecology of the urban water body, a favorite haunt of morning walkers, has taken a severe beating from human actions.
Rabindra Sarobar Lake or the Dhakuria Lake, as it was known earlier, are the lungs of Kolkata. This is one place in South Kolkata where you can escape the commotion and be with yourself. Spread over 75 acres, it is home to several migratory birds from Siberia and Russia. The lake is home to many fish. Surrounded by gardens, children's park and auditorium, this location has been developed over the years to encourage community and welfare. It is a popular recreationalspot for idyllic picnics.
How to Reach Rabindra Sarobar, Kolkata
From all part of the city it is very easy to access Rabindra Sarobar by cars, taxis, rickshaws, bus and also trains.
Howrah Junction is the nearest Railway Station and one is able to book a cab or taxi from top rental companies in the city to reach Rabindra Sarobar.
Netaji Subhash Chandra Bose International Airport is the nearest airport to the lake. From the airport you can travel by taxi or cab to reach Rabindra Sarobar Lake.
Rabindra Sarobar Metro Station is the nearest Metro station to the lake, located 3 min walk to the lake.
ALSO READ:- Howrah Bridge Kolkata | Howrah Bridge Tour | Kolkata, Howrah, West Bengal, India
Eco Park Kolkata 2022 | Timings, Entry Free, Location Full Details –
Things to do at Rabindra Sarobar, Kolkata
This place is the Kolkata's Fav hangout place. There are many activities you can do here-
Get Running
Kill Stress and Get Laughing
Row It on Or Swim It Out
A Photographer's Paradise
Watch The Birds
Fooding Around
Salsa By the Lakes
Live A Lakes
Hope you liked this article. Do share your views with me within the comments section below. If this article was helpful, do share this post with your friends on Facebook and Twitter. It would mean a lot.
Best places to visit in Kolkata:-