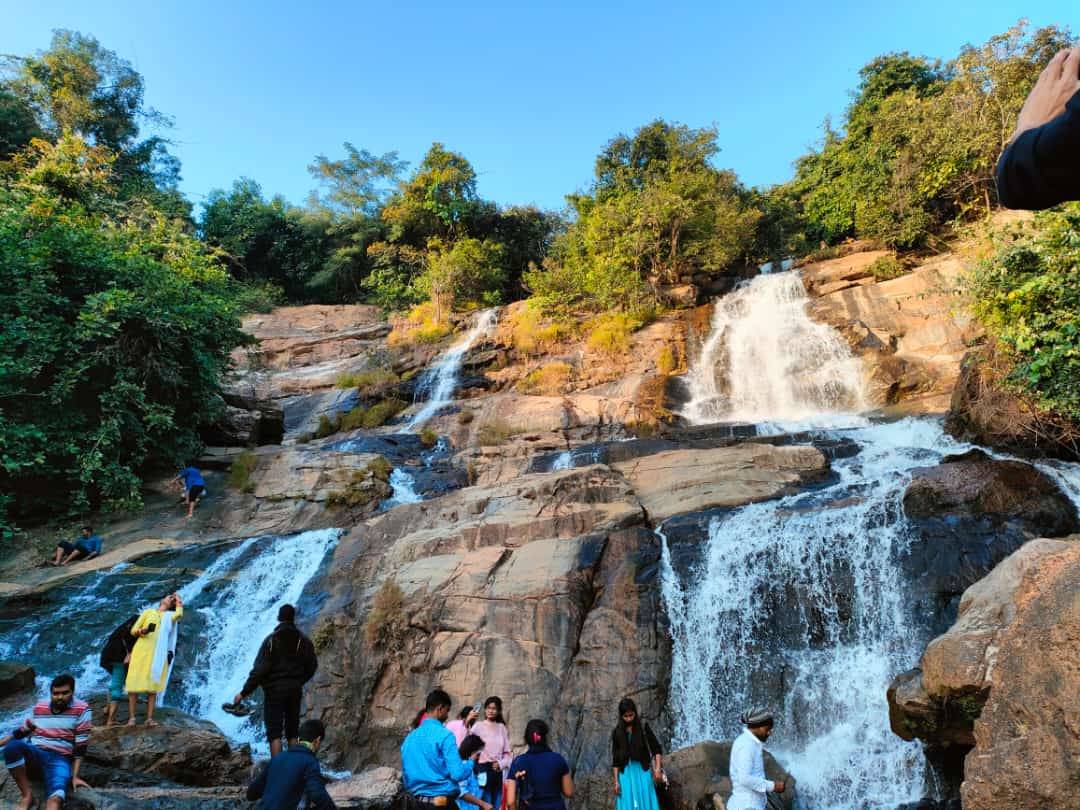 ajodhya-pahar-tour-full-details
ajodhya-pahar-tour-full-details-1
ajodhya-pahar-tour-full-details-camp-image
ajodhya-pahar-tour-full-details-2
ajodhya-pahar-tour-full-details-3
ajodhya-pahar-tour-full-details-4
ajodhya-pahar-tour-full-details-5
ajodhya-pahar-tour-full-details-6
ajodhya-pahar-tour-full-details-8
ajodhya-pahar-tour-full-details-9
ajodhya-pahar-tour-full-details-10
ajodhya-pahar-tour-full-details-bamni-waterfall
ajodhya-pahar-tour-full-details-camp
ajodhya-pahar-tour-full-details-camp-image-1
ajodhya-pahar-tour-full-details-waterfall-image
ajodhya-pahar-tour-full-details-camp-pic



Located in Bagmundi which is in the district of Purulia in West Bengal, border of West Bengal and Jharkhand, Ajodhya is one of the famous tourist spot in West Bengal. It is a woody mountain extend part of the Dalma hills and the Eastern Ghat region, via Sirkabad 42km away from Purulia, it attracts lot of tourists over the year of different different places. It is the one of the best tourist places for nature lover people. Here we describe Ajodhya Pahar (Hill) tour full details.
Highlights:
Ajodhya hills and the sunrise.
Explore the water falls in hill
Watch the famous Sautal Dance performance (Chhau Dance)
Watch the sun set at the Marguma dam.
Also Read: Mukutmanipur Tourism Full Details Bankura
Tourist Places in Ajodhya Pahar and its Sightseeing 2022
Here we describe top tourist places in Ajodhya Pahar tour Purulia full details
Murguma Dam:
There are lots of rivers and streams in Ajodhya Pahar in Purulia. In this place you will find several several dams but Muruguma Dam is definitely one of the most beautiful dams which are the must visit while you go to Ajodhya Pahar. The natural beauty of that place will grab your all attention when you are there. Actually, Muruguma is the village where the dam is tributary of Kangsabati river. According to the local people, Muruguma means 'the home for the peacocks'.
This Dam is located at the foothills of the Ajodhya Hill. The lake is surrounded by forests and hillocks and creates an awesome natural beauty that will soothe the tired eyes of the tourister, in one sentence this place is most beautiful place in Ajodhya Pahar. The Dam stocks water for the use of local people and the water are mainly used in agriculture. Muruguma Dam is very beautiful place for weekend. From this point you see the the natural beauty of Ajodhya hill.
Murguma Nature Resort:-
There have seven triple bed non-AC rooms with attached Toilets, the resort is located just beside the Murguma Dam, and the room rent is Rs.1600/- per head for per day with all meals.
Bamni Falls:
This beautiful waterfall is located in the Ajodhya Pahar in Purulia district of West Bengal. It is located in a dense forest and surrounded by huge rocks. It is one of the best attractions of Ajodhya hills. This waterfall is located on the way from Bagmundi to the top of the Ajodhya Pahar. This fall comes near the village of Baria. In this waterfall, the view of the crystal-clear water is so cool and truly mesmerizing. And the jumping of the creek and flowing water sound will thrill you.
Trekking area, rock climbing, etc are the possibilities around this waterfall. When you come to this place you will be able to enjoy the heavenly beauty of this place. Away from the busy life of the city , this place will offer you pure beauty to sit, relax and enjoy. Once you came to this place, this place will definitely attract you again and again.
Mayur Pahar:
If you going to Ajodhya Pahar then include it on the top as the beauty of the place will mesmerize you. Mayur Pahar is the best tourist place of the great Ajodhya Hill. Actually, this place was once famous for roaming peacocks that reason this hill name is Mayur Pahar (Hill). If you are lucky you can get to see few of them till today. If you are going to with your friends, then you can enjoy the trip to the full fill. Once you are in Mayur Pahar, you can enjoy in the nature to its fullest while the thick forest will provide you with the flavor of experience. nature lovers people and trekkers also love this place. So, without wasting time, pack your bag and go on must you love this place.
Other attractions like:
Turga Fall (Gaghkocha Fall)
Turga Dam
Matha Forest
Pakhi Pahar
Charida Villege
Deulghata Temple
PPSP Upper Dam
Lower Dam
Lahoria Temple
Khairabera Dam
Suisa Measeum
How to Reach Ajodhya Pahar:
You can reach Ajodhya Pahar from Kolkata very easily. Different buses are available. And also Durgapur Expressway connects Kolkata to Ajodhya. And also regular buses are available from the many city to the Ajodhya hill. So how you can reach Ajodhya it's very easy.
The nearest rail station to Ajodhya Pahar is Barabhum Railway Stations. The Howrah Chakradharpur Express, and Howrah Ranchi Intercity Express connects Howrah to Barabhum. However, you can also take a train from Howrah and reach Purulia Station. From there Ajodhya Pahar is just 42 kilometers.
Ajodhya Pahar Camp:
Ajodhya Pahar Camp is situated inside a Palash Forest at the foot of the powerful Kukuburu Hill standing 2220 feet high. During March each year when the Palash Flowers blossom, the eco camp looking like a red valley . Once you visit Ajodhya Pahar stay in this camp, its will give you best feelings.
Facilities at Ajodhya Pahar Camp:
Five Bedded Tents with common western bathroom for every tent.
Double Bed Tents with personal western bathroom.
Hot water available in winter.
Sufficient Night Lighting in Camp area.
Air Cooler in every tent.
Electricity is available and any case of power failure, generator is available for Power Backup.
Car parking.
Transport available for local sightseeing visit. (pick-up / drop)
Doctor on call.
cultural programs.
Bonfire
Cost of Ajodhya Pahar Camp (includes food + all facility):
Double bed tent on twin sharing basis: Rs. 1250 per adult per night
Five bedded tent on five sharing basis: Rs. 1200 per adult per night
Four bedded cottage: Rs. 1250 per adult per night
Four bed Room: Rs.1300 per adult per night
Double bed Cottage: Rs.1350 per adult per night
Note: As of now, the camp has 10 Double Bedded Tents, 02 Double Bed Cottages, 01 Four Bed room and 06 Dormitory Tents available and all room is Non-AC room.
Hope you like this article on Ajodhya Pahar tour full details. Do share your views with me within the comments section below and If this article was helpful so share this post with your friends on Facebook and Twitter. It would mean a lot.