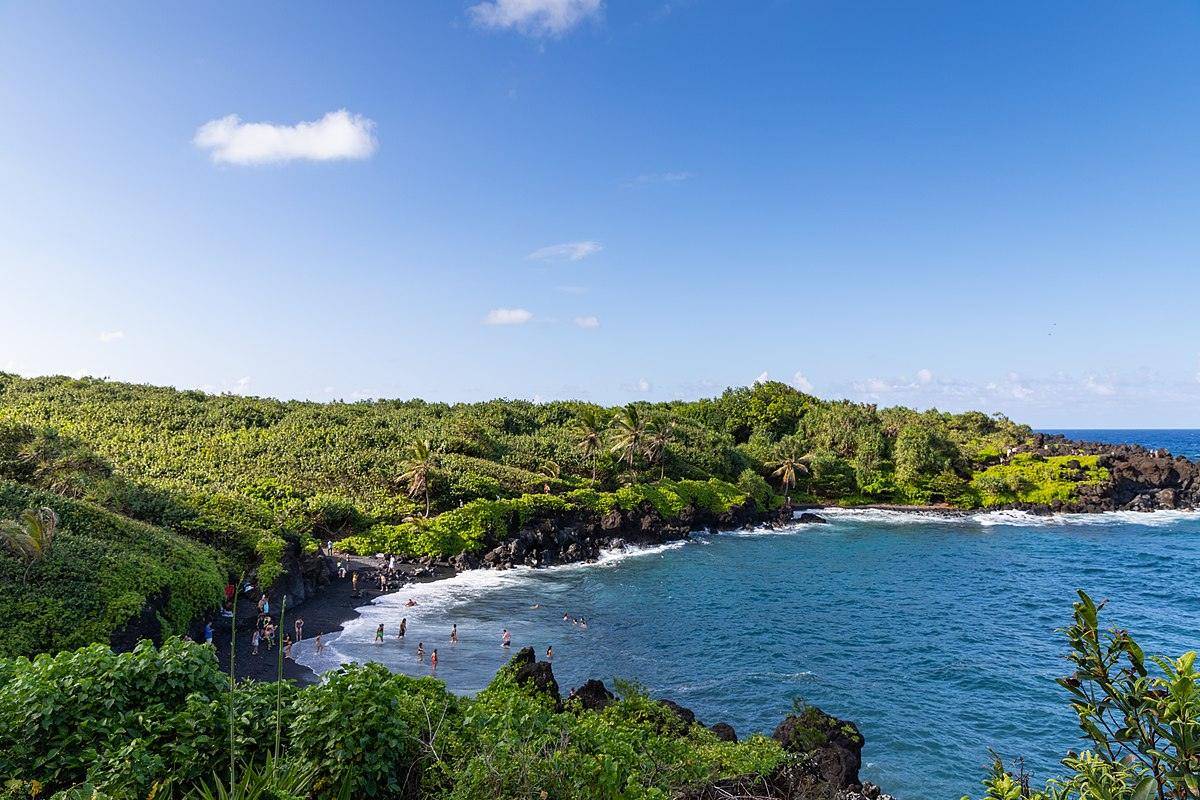 Hawaii-tavel-full-information
Punaluu_Black_Sand_Beach,_Hawaii
Us-Arizona-Memorial-Hawaii
Hawaii_Travel_Information
Hawaii-full-travel-information
Diamond_Head_Volcano_Hawaii


Many people associate the word "holiday" with sunning on a sunny beach, paddling in a stunning blue ocean, and sleeping under palm trees other words, Hawaii. But those who can tear themselves aside from the magnificent beaches of the 50th state will discover so much more. A Hawaiian vacation can take a dozen distinct turns, from volcanic scenery to hidden waterfalls and spectacular expeditions. Each of the 6 main islands–Kauai, Oahu, Molokai, Lanai, Maui, and Hawaii–has its own distinct personality and offers unique options for adventure, eating, culture, and relaxation. Here we describe Hawaii Travel Information full guidelines.
Hawaii Travel Full Information With Guidelines 2022:
We will tell about the Top Places to visit in Hawaii, when to visit and what you should be prepared to get.
Hawaii, United States Overview:
A territory in the Pacific Ocean, Hawaii is a state in the United States. There are significant tourism sectors on four of the eight major islands—Hawaii, Oahu, Maui, and Kauai—while there is less of it on Molokai and Lanai and restricted access to Niihau as well as Kahoolawe.
The state is one of the most visited in the US thanks to its welcoming temperature, tropical scenery, beaches, and culture. Data from the state government shows that over 9.4 million people visited the Hawaiian Islands in 2017. And spending more than $16 billion there in 2017. A substantial portion of Hawaii's biggest industries are focused around the state's constant influx of tourists. Which accounts for 21% of the state's total economic output.
Best time to visit :
Tourist travel is prevalent all year due to the pleasant weather. Foreigners are most likely to visit during the summer months and significant holidays, especially when people of the rest of America are eager to escape the chilly winter weather.
Also Read:- Maldives Visa for Indians – can we go Maldives without visa?
Places To Consider A Visit :
Al though there are many places to visit in Hawaii, but we have shortlisted some places that you can pay a visit –
1, Diamond Head State Monument :
One of Hawaii's most recognized geological landmarks as well as an important ecological, social, historical, and economic resource is Diamond Head. It provides breath-taking views of Honolulu and the Pacific Ocean. Sight of Waikiki elsewhere is spectacular. It was well worth the effort to reach the summit. A simple trek with a steep section near the finish. Don't forget to purchase an admission pass before you arrive. This is new, and several folks were taken off guard when they arrived without it.
2, Hana Highway :
Hana Highway on Maui is part of Hawaii Routes 36 and 360. It is a roadway that connects various regions of the city while also making them conveniently available to tourists. It is also a lengthy and winding mountain route where travelling tourists can appreciate the city's lovely surroundings.
Also Read:- Best International Places to Visit Without Visa for Indians
3, Ka'anapali Beach :
Beautiful beach with quiet enough waves for swimming as well as plenty of corals and ocean wildlife to see while snorkeling.
4, Us Arizona Memorial :
The USS Arizona Memorial at Pearl Harbor in Honolulu, Hawaii, honors 1,102 of the 1,177 seamen and Soldiers lost on the USS Arizona during the Pearl Harbor attack.
There are many more marvelous places that you can visit in Hawaii.
Travel Guides for Hawaii :
There have been no new travel restrictions for internal passengers at this time. And neither the Attorney general's office nor the island mayors have expressed any intention to restore such restrictions.
The state of Hawaii verified 5,362 new corona virus infections in the previous seven days on June 29, 2022. Since late May 2022, the number of cases in Hawaii has been progressively declining.
As per Governor Ige (Governor of Hawaii), the Hawaii will discontinue the 'Safe Travels' program for domestic U.S. tourists on March 25, 2022, at midnight. Governor Ige also stated that the indoor mask regulation on March 26, 2022. Masks needed on buses and in Hawaii's airports.
Hope you liked this article on Hawaii Travel Information. Do share your views with me within the comments section below. If this article was helpful, do share this post with your friends on Facebook and Twitter. It would mean a lot.