Are you planning a honeymoon this monsoon? By default, monsoon is a very romantic time with cool temperature; there's freshness all around you, there is a chill in the air, and one of the best times of the year to experience the beauty of every exotic part of India that offers ecstasy, beauty, and heavenly pleasure when you are vacationing. Here is a list of some perfect places for a romantic stay during monsoon in India. These beautiful places remain less crowded and it's good for you and your loved one. Places For A Romantic Stay During Monsoon this article oviusly help you to plane a tour with your life partner or girlfriend.
List of 8 Best Places For Honeymoon in Monsoon With Your Soul Mate
Munnar Hill station, Kerala
Munnar Located as three mountain streams merge – Mudrapuzha, Nallathanni and Kundala. 1,600 m above sea level. One of the most honeymoon destinations in Kerala. Munnar packed with many resorts and lodges you can stay any of hotel or resort with wide range of budgets. Munnar, a tea garden estate is a good place for a romantic stay in monsoon time also a romantic candlelight dinner a perfect setting to confess your feelings with your Partner. Here is the list of some places in Munnar that would provide couples to enjoy the captivating hill station of Munnar in this monsoon.
Eravikulam National Park
Anamudi Peak
Mattupetty
Pallivasal
Chinnakanal & Anayirangal
Top Station
Tea Museum
Nearest airport: Cochin International Airport – Munnar Rd, around 108 km
Also Read:- Best International Places to Visit Without Visa for Indians
Kovalam, Kerala
Kovalam is a universally renowned beach with three adjacent crescent beaches, this place gives you a good scene to confess love and celebrate that feeling of being loved. A romantic walk on the breezy beach, a romantic evening on the traditional houseboats, Sunbathing, swimming, herbal body toning massages, special cultural programs is available.
Accommodation facilities is good, at Kovalam range from five-star hotels to budget hotels and the variety of food available at restaurants from Continental varieties to South Indian delicacies food. So, in this monsoon go to Kovalam with your soul mate. This place is truly amazing in rainy season,
Nearest airport: Trivandrum Airport – Beach town of Kovalam, around 15 km
Also Read:- Maldives Visa for Indians – Can We go Maldives Without Visa?
Pondicherry, Tamil Nadu
Puducherry during monsoon is the best place for couple. The former French colony is a ideal immixture of the traditional Indian sensibilities and French architecture, a romantic dinner in one of the many seaside restaurants and cafes, a lovely evening at the beach is fulfil your Honeymoon. And also you visit the Dune Eco Village and here have a great spa day! In one sentence it is for those who want to medicate, relax and find love.
Nearest airport: Pondicherry Airport is available but from Pandemic this airport is closed, So, now you can go Pondicherry via Chennai International airport, and travel around150 km by road then you reach Pondicherry.
Mababaleshwar, Maharashtra
with plush greenery, the beauty of the Sahyadri range, which is a part of the Western Ghats. Mahabaleshwar becomes one of the most romantic places in India, during in the rainy season. In Mababaleshwar Pratapgad is a beautiful place to explore, along with Lingamala waterfalls and The Elephant's Head Point is another major attraction, go for a boat ride with your soul mate at the Lake Venna and monsoon time this place is very beautiful. Mababaleshwar is definitely one of the best places for a romantic stay during monsoon. This place is very close to Mumbai and Pune (120 km from Pune and 250 km from Mumbai)
Nearest airport: Pune Airport – Mababaleshwar, around 120 km
Darjeeling, West Bengal
Darjeeling has return off age together of the foremost wanted hill stations in India. settled in West Bengal, this scenic hill station is that the excellent getaway for a romantic honeymoon. This is the famous place for a romantic stay during monsoon time. The third highest peak within the world and therefore the highest in India, the Kanchanjanga peak, is visible from here, and you'll fancy a position of the height a number of Darjeeling's preferred attractions embody monasteries, botanic gardens, a zoo, and therefore the Darjeeling-Ranjeet vale traveler aerial tramway car, that is that the longest Asian car. Tiger Hill could be a fantastic spot to ascertain the sunrise over the mountains altogether its fiery glory.
Nearest Airport: Bagdogra (IXB) Airport – Darjeeling, around 39.2 km
Also Read:- Places to travel in Darjeeling || Darjeeling Tourism
Alleppey, Kerala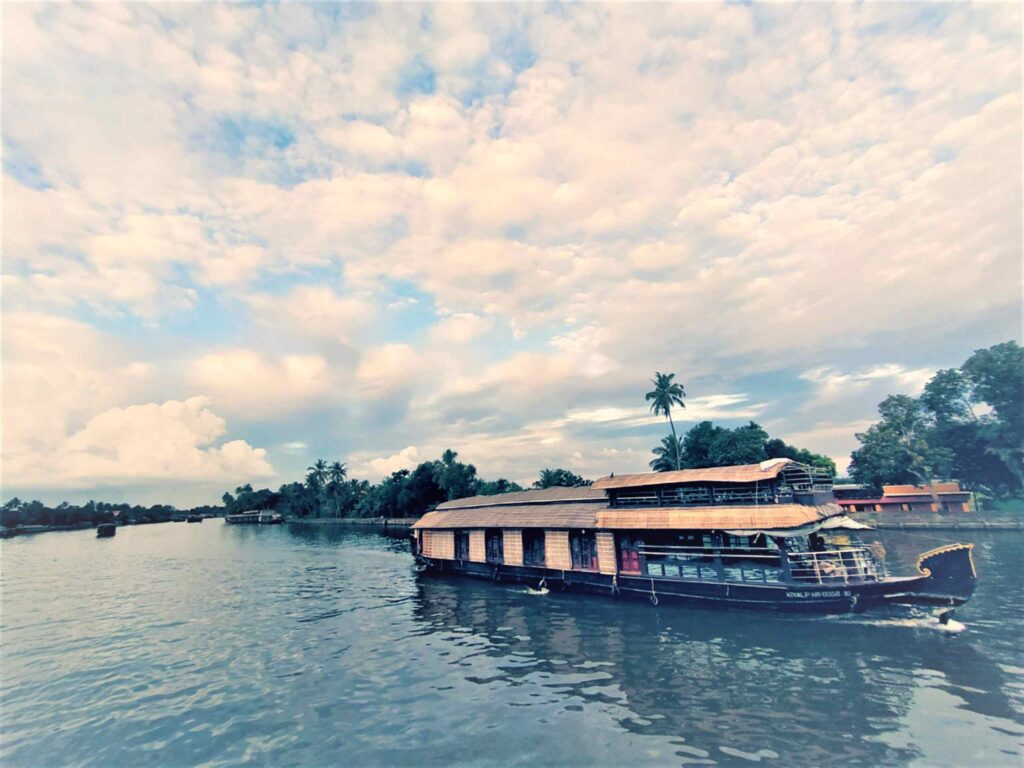 Alleppey is another beautiful destination for a romantic trip during monsoon with your love. A comfortable stay at the houseboats in Alleppey is known for its backwaters and its untouched beauty will be the highlight of your honeymoon. During monsoon time Alleppey seems to be a paradise as the rain improves the shade of the green plantations and turquoise beaches. Alleppey is also a perfect place for a relaxing stay with your soul mate.
Nearest Airport: Cochin International Airport – Alleppey, around 75 km
Shimla, Himachal Pradesh
Shimla is a beautiful hill-station city and the capital of Himachal Pradesh. It is a main attraction for many families and honeymooners. In monsoon time this place is very much beautiful. It is popular for a great deal of things, yet most popular for shopping and for being the social center of the city. Shimla's rich past is apparent from the Gothic structures remaining in this piece of the town. The street is fixed with bistros, bars, stores, shops and cafés drawing in the enormous group that visit the popular Mall Road.
Nearest Airport: Shimla Airport – Shimla, around 22 km
Also Read:- Top Tourist Places to Visit in Shimla
Agra, Delhi
The city of Agra is famously known as the city of the Taj. It is known as one of the historical places in India. The glorious history of India speaks through the many monuments and forts dispersed across the city. Located on the banks of river Yamuna, History fanatics, also as architecture buffs, can have a ball here with the sheer expanse of the Mughal art and culture on display. In monsoon Agra city is very beautiful, this city is best for couples.
In this place many hotels is available, you can stay any of hotel, and with the help of websites, you can easily book the hotels. You can book 5-star deluxe hotels at a reasonable price. These hotels welcomed their guest with great music shows, dance. In this monsoon visit Agra with your Soul mate and stay this place is really beautiful in monsoon time.
Nearest Airport: Agra Airport – Agra, around 12.5 km (Indian Air Force Airport – no scheduled commercial flights).
Also Read:- Agra Tourism | Top Things To Do In Agra
Hope you liked this article on Places For A Romantic Stay During Monsoon. Do share your views with me within the comments section below. If this article was helpful, do share this post with your friends on Facebook and Twitter. It would mean a lot.