India, a diverse country, shocks visitors with a unique combination of cultures. Among its myriad cities, there are some that remarkably exude European vibes, showcasing a splendid blend of history and architecture.In this essay, we'll look at the 11 best Indian Cities that Exude European Vibes. So gather your belongings and join me on this pleasant vacation!
11 Best Indian Cities That Exude European Vibes
In this section, we'll look at the top 11 Indian cities that wow visitors with their European beauty.Each city has its own distinct personality and historical significance.
1. Pondicherry: The French Riviera of the East
Nestled on the eastern coast, Pondicherry, or Puducherry, carries a captivating French allure. Stroll through its quaint streets, lined with bougainvillea-draped colonial buildings, and relish delectable French cuisine. Immerse yourself in the tranquility of Auroville, a spiritual commune that fosters harmony and unity.
2. Goa: Where Portugal Meets India
Famed for its sun-kissed beaches, Goa's colonial heritage dates back to the Portuguese era. Explore the architectural wonders of Old Goa, such as the Basilica of Bom Jesus and Se Cathedral.
As you wander through its vibrant markets, the Portuguese influence on the culture and cuisine becomes evident.
3. Kolkata: The British Raj Heritage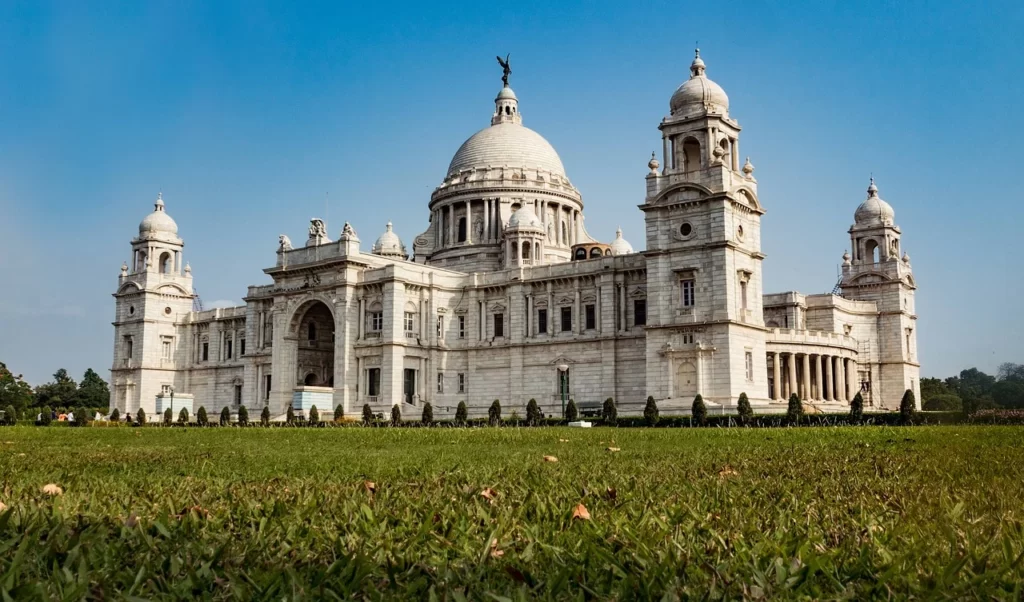 Kolkata, the capital of West Bengal, carries the remnants of the British Raj. Explore the grandeur of Victoria Memorial and the iconic Howrah Bridge. Colonial-era architecture like as Dalhousie Square and Park Street add to the city's historical appeal.
4. Shimla: The Queen of Hills
Nestled amidst the Himalayan foothills, Shimla, the summer capital during British rule, captivates with its colonial architecture. Walk along Mall Road, adorned with Tudor-style buildings, and savor the breathtaking vistas from the Ridge.
Also Read : Top Tourist Places to Visit in Shimla
5. Mumbai: A Blend of Victorian and Art Deco Elegance
India's bustling financial capital, Mumbai, surprises with its architectural gems. The Victorian Gothic and Art Deco structures in South Mumbai, including the Chhatrapati Shivaji Maharaj Terminus and Marine Drive, evoke the charm of a bygone era.
6. McLeod Ganj: A Slice of Tibet
Located in Himachal Pradesh, McLeod Ganj, the residence of the Dalai Lama, showcases a beautiful Tibetan influence. From the Tibetan monasteries to the aroma of momos and thukpa, the city embraces its Tibetan heritage.
7. Lucknow: Awadhi Grace
Known for its Nawabi culture, Lucknow boasts elegant architecture, including the Bara Imambara and Rumi Darwaza. Visitors come from all over to experience the city's regal splendor and wonderful Awadhi cuisine.
8. Kochi: A Portuguese and Dutch Legacy
Kochi, in Kerala, unfolds a fascinating history of European influences. The Fort Kochi area features colonial structures like St. Francis Church and the Dutch Palace, narrating tales of Portuguese and Dutch settlements.
9. Darjeeling:
Darjeeling, another West Bengal hill station, with scenic tea gardens, quaint alleyways, and a miniature train ride evocative of the British era.
Also Read : Darjeeling Must-Visit Places
10. Jaipur: A Touch of Royalty
Known as the Pink City, Jaipur boasts majestic palaces and forts, reminiscent of the regal Rajputana heritage. The City Palace and Hawa Mahal are architectural marvels that take you back in time.
11. Shimoga:
Known as the "Gateway of Malnad," Shimoga in Karnataka has colonial-era buildings that add a European touch to the lush green landscapes of the region.
FAQs:
1. Which is the best time to visit these Indian cities with European vibes?
Answer: The best time to visit most of these cities is during the winter months, from November to February, when the weather is pleasant.
2. Are these cities safe for solo travelers?
Answer: Yes, these cities are generally safe for solo travelers, but it's always recommended to exercise caution and follow safety guidelines.
3.Is English widely spoken in these cities?
Answer: Yes, English is widely spoken, particularly in tourist regions, making contact with foreign visitors simpler.
4.Can you explore European cuisine in these cities?
Answer: Yes, many restaurants offer European delicacies, allowing you to savor the flavors of Europe in India.
5.Are these cities suitable for family vacations?
Answer:  Certainly! Families can delight in the perfect blend of historical discoveries, cultural encounters, and fun recreational activities that these cities have to offer.
6.How can I travel between these cities conveniently?
Answer: Intercity travel in India is made easy by the country's well-developed transportation network, which includes trains and buses.
Hope you liked this article on 11 best Indian Cities that Exude European Vibes. Do share your views with me within the comments section below. If this article was helpful, do share this post with your friends on Facebook and Twitter. It would mean a lot.