Congratulations on your upcoming wedding! As you embark on the journey of a lifetime with your beloved, finding the perfect honeymoon destination becomes a top priority. But worry not, for we have curated a list of the top 10 honeymoon destinations in India under 10k to make your romantic getaway both unforgettable and budget-friendly. Whether you seek serene beaches, misty hill stations, or culturally rich cities, India has it all. Get ready to create beautiful memories without breaking the bank!
1. Goa: Sun, Sand, and Romance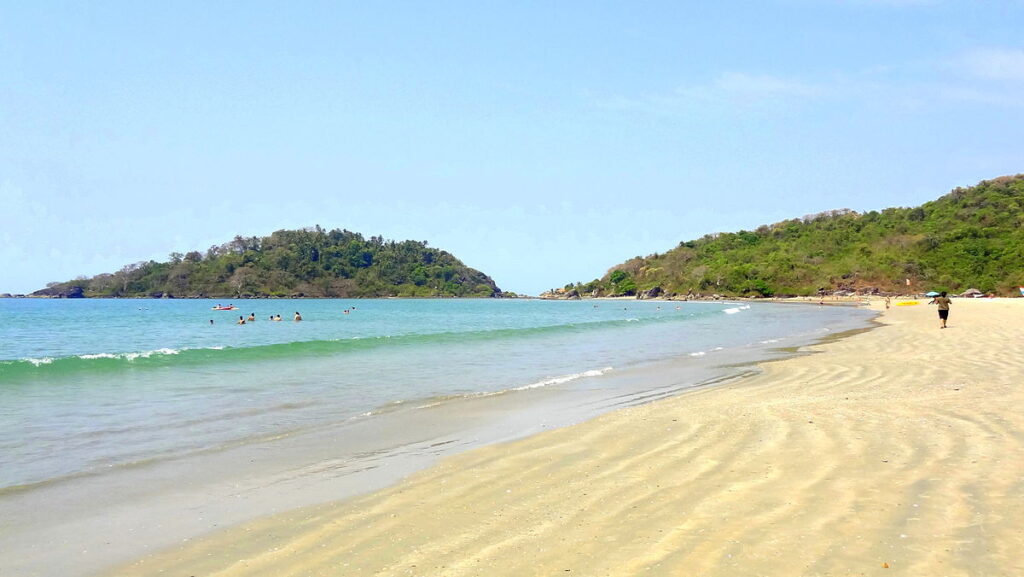 Goa, the beach paradise of India, tops our list of honeymoon destinations under 10k. With its pristine sandy shores, azure waters, and vibrant nightlife, Goa offers a perfect blend of relaxation and excitement.
Spend lazy days basking in the sun, enjoy thrilling water sports, and indulge in delicious seafood. Don't miss exploring the charming streets of Old Goa or witnessing a mesmerizing sunset at the iconic Fort Aguada.
2. Udaipur: The City of Lakes and Love
Enveloped in romance, Udaipur is a city straight out of a fairytale. Known as the "Venice of the East," this city boasts enchanting lakes, grand palaces, and captivating architecture.
Take a boat ride on Lake Pichola, visit the magnificent City Palace, and lose yourself in the narrow lanes of the old city.
Udaipur's timeless beauty will leave you and your partner spellbound.
3. Manali: A Snowy Retreat for Lovebirds
Escape to the picturesque hill station of Manali for a honeymoon amidst snow-capped mountains and lush valleys.
Walk hand in hand through apple orchards, visit the enchanting Rohtang Pass, and experience the thrill of paragliding.
The serene beauty of Manali provides the perfect backdrop for a romantic getaway.
Also Read : Best Honeymoon Destinations In North India
4. Pondicherry: Tranquility and French Charms
Pondicherry, with its French colonial influence and serene beaches, offers a unique and romantic experience.
Take leisurely walks along the Promenade Beach, explore the charming French Quarter with its colorful buildings, and indulge in delectable French cuisine.
The blend of Indian and French cultures creates an atmosphere of tranquility and romance.
5. Alleppey: Cruising through Backwaters
For a unique and unforgettable honeymoon experience, head to Alleppey in Kerala and embark on a romantic houseboat cruise through the backwaters.
Drift along the tranquil canals, surrounded by lush greenery, and enjoy the serenade of nature. Experience the traditional Kerala cuisine prepared on board and create cherished memories of a lifetime.
6. Jaipur: A Royal Escape for Lovebirds
Immerse yourself in the royal grandeur of Jaipur, the Pink City of India. Explore the magnificent Amber Fort, stroll through the colorful bazaars, and witness the architectural marvels like Hawa Mahal and City Palace. Indulge in a traditional Rajasthani dinner at a heritage hotel and feel like a royal couple during your stay.
7. Ooty: Romance in the Hills
Nestled in the Nilgiri Hills of Tamil Nadu, Ooty is a charming hill station that exudes romance.
Take a romantic stroll through the picturesque Botanical Gardens, enjoy a boat ride on Ooty Lake, and savor the breathtaking views from Doddabetta Peak.
The cool climate and lush landscapes make Ooty a perfect honeymoon destination.
8. Rishikesh: Love and Adventure in the Himalayas
If you and your partner are adventure enthusiasts, Rishikesh is the ideal honeymoon destination. Located in the foothills of the Himalayas.
Rishikesh offers thrilling activities like river rafting, camping, and trekking. Seek blessings at the sacred Ganga Aarti, meditate at ashrams, and rejuvenate with yoga and spa sessions.
Rishikesh is where love meets adventure.
9. Darjeeling: A Romantic Sojourn Amidst Tea Gardens
Experience the ethereal beauty of Darjeeling, known for its sprawling tea estates and the majestic Kanchenjunga mountain range.
Take a joyride on the Darjeeling Himalayan Railway, visit the serene monasteries, and witness the magical sunrise from Tiger Hill.
The tranquility and charm of Darjeeling will leave you awestruck.
Also Read : Best Honeymoon Destinations in West Bengal
10. Agra: Love in the Shadow of the Taj Mahal
No list of honeymoon destinations in India would be complete without mentioning the iconic Taj Mahal in Agra.
Experience the eternal symbol of love with your partner and revel in the magnificence of this architectural masterpiece.
Explore the Agra Fort, stroll through the romantic Mehtab Bagh, and savor the delightful Mughlai cuisine.
Frequently Asked Questions (FAQs)
Q: What are the best honeymoon destinations in India under 10k?
A: The best honeymoon destinations in India under 10k include Goa, Udaipur, Manali, Pondicherry, Alleppey, Jaipur, Ooty, Rishikesh, Darjeeling, and Agra.
Q: How can I plan a budget-friendly honeymoon in India?
A: To plan a budget-friendly honeymoon in India, consider traveling during the off-season, look for affordable accommodations, book in advance for better deals, and prioritize activities and attractions that fit your budget.
Q: Are there any additional costs to consider for a honeymoon under 10k?
A: While planning a honeymoon under 10k, consider additional costs such as transportation, meals, entry fees to attractions, and any specific activities or experiences you wish to include.
Q: Are these honeymoon destinations suitable for all seasons?
A: Yes, these destinations offer different experiences in different seasons. While some places like Goa are perfect for winter escapes, others like Manali are ideal for snowy adventures in the colder months.
Q: Can I find affordable accommodation options in these honeymoon destinations?
A: Yes, all of these honeymoon destinations offer a range of accommodation options, including budget-friendly hotels, guesthouses, and homestays, ensuring a comfortable and affordable stay.
Q: What are some romantic activities to do in these honeymoon destinations?
A: From beach walks and candlelight dinners to adventurous treks and cultural exploration, these destinations offer a wide range of romantic activities such as sunset cruises, nature walks, couple spa treatments, and exploring historical landmarks.
Conclusion
Your dream honeymoon doesn't have to be a distant fantasy. India, with its diverse landscapes and cultural richness, offers an array of honeymoon destinations that are not only romantic but also fit your budget.
Whether you choose to relax on sandy beaches, immerse yourself in the lap of nature, or indulge in cultural experiences, these top 10 honeymoon destinations in India under 10k promise to create memories that will last a lifetime.
So pack your bags, embark on this incredible journey with your partner, and celebrate love in the enchanting land of India.
Hope you liked this article on Top 10 Honeymoon Destinations in India under 10k!. Do share your views with me within the comments section below. If this article was helpful, do share this post with your friends on Facebook and Twitter. It would mean a lot.