Embarking on a solo trip can be a liberating experience, offering a chance for self-discovery, empowerment, and exploration. If you're a female traveler based in Bangalore, you're in luck! The city boasts a myriad of exciting destinations that are perfect for a short solo escapade. In this guide, we'll walk you through everything you need to know to plan a successful and enriching 1-day solo trip from Bangalore as a female traveler.
Solo Trip from Bangalore for 1 Day for Female: An Unforgettable Adventure
Destinations to Explore
1.Nandi Hills:
Begin your day with a breathtaking sunrise at Nandi Hills, just a short drive from Bangalore. The panoramic views and serene atmosphere make it an ideal place to kick-start your adventure.
2.Shivanasamudra Falls:
Immerse yourself in the natural beauty of Shivanasamudra Falls. The cascading waterfalls and lush surroundings create a perfect backdrop for relaxation.
3.Chunchi Falls: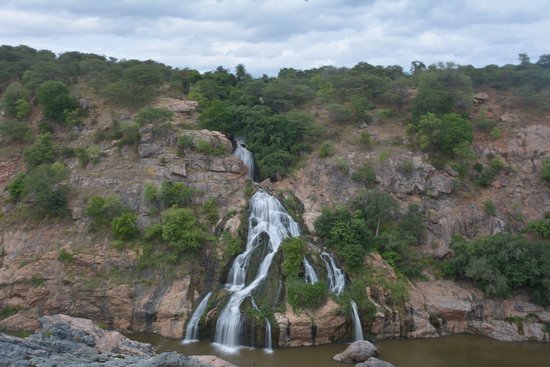 Explore the offbeat beauty of Chunchi Falls, where you can enjoy a peaceful picnic by the waterfall and take in the tranquility of nature.
4.Savandurga:
For the adventurous souls, Savandurga offers hiking opportunities with stunning views. Scale the rocky hills and relish a sense of accomplishment at the summit.
5.Ranganathittu Bird Sanctuary: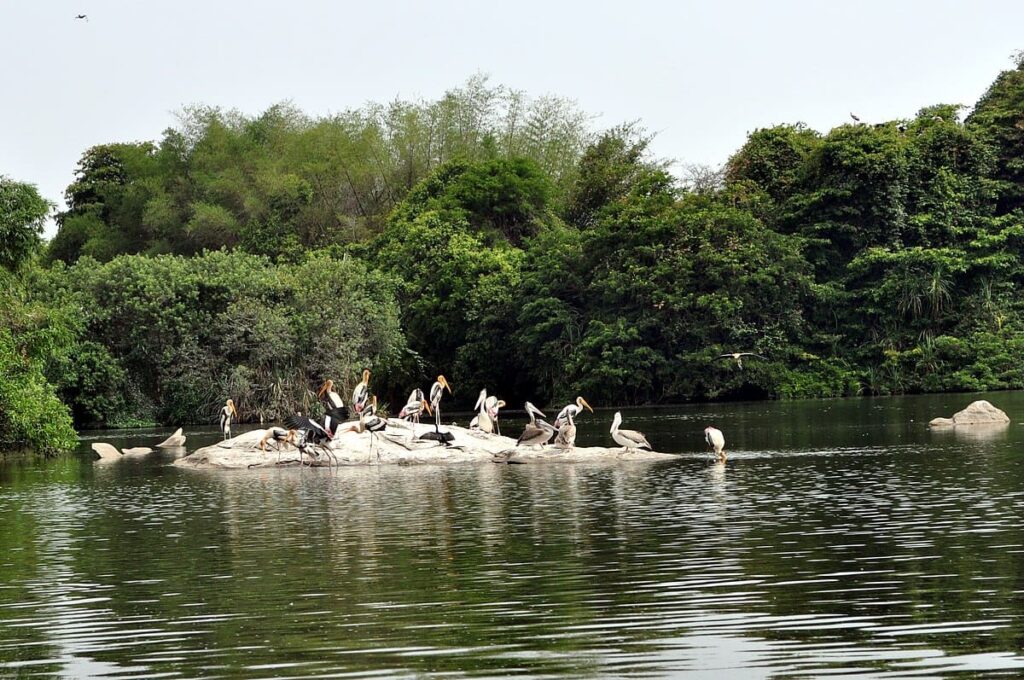 Indulge your love for nature by visiting the Ranganathittu Bird Sanctuary. Witness a variety of bird species and enjoy a peaceful boat ride.
Also Read: 10 South Indian Hill Towns You'd Definitely Fall in Love
6.Bilikal Rangaswamy Betta:
Embark on a trek to Bilikal Rangaswamy Betta, known for its scenic beauty and the breathtaking view from the top.
7.Anthargange:
Discover the fascinating underground world of Anthargange caves. Explore the caves and witness unique rock formations.
8.Skandagiri:
Take a refreshing early morning trek to Skandagiri and watch the sunrise from the hilltop. The mesmerizing views are worth the effort.
Also Read: 9 Places in India That Look Like Another Planet: Exploring Otherworldly Landscapes
9.Wonderla Amusement Park:
If you're seeking thrill and excitement, head to Wonderla Amusement Park for a day of fun-filled rides and entertainment.
10.Lalbagh Botanical Garden:
For a serene and peaceful experience, visit Lalbagh Botanical Garden. Stroll through lush greenery and admire the colorful flora.
Safety First: Tips for Female Solo Travelers
Plan Ahead: Research your chosen destination, plan your itinerary, and inform a friend or family member about your travel plans.
Dress Comfortably:
Opt for comfortable and modest clothing to respect local customs and ensure a hassle-free experience.
Stay Connected:
Carry a fully charged mobile phone with emergency contacts saved. Additionally, consider using GPS navigation apps for easy navigation.
Use Reliable Transportation:
Choose reliable modes of transportation such as app-based cabs or reputable bike rentals for hassle-free travel.
Trust Your Instincts:
Listen to your instincts and avoid situations that make you uncomfortable. Prioritize your safety above all else.
Indulge in Local Cuisine
Breakfast Delights: Start your day with a traditional South Indian breakfast at a local eatery. Enjoy idli, vada, and masala dosa for an authentic experience.
Lunchtime Treats: Explore the local cuisine with a hearty meal at a local restaurant. Try a thali for a variety of flavors in one meal.
Cultural Immersion and Exploration
Visit Temples: If you're interested in culture and history, consider visiting temples like the Bhoga Nandeeshwara Temple to learn about the rich heritage of the region.
Connect with Locals: Engage in conversations with locals to gain insights into the culture, traditions, and lifestyle of the region.
Capture Memories
Photography: Capture the picturesque landscapes and your moments of joy through photography. Create lasting memories of your solo adventure.
FAQs
Q: Is it safe for females to travel solo in Bangalore?
A: Yes, Bangalore is generally considered safe for female solo travelers. However, it's important to stay vigilant and follow safety tips.
Q: How do I ensure the safety of my belongings during the trip?
A: Carry a secure backpack and keep your belongings close to you. Avoid displaying valuable items and use lockable compartments.
Q: Can I explore these destinations without a private vehicle?
A: Yes, you can use public transportation or book app-based cabs to reach these destinations. Some places may require short walks.
Q: Are there any cultural norms I should be aware of?
A: Yes, dress modestly while visiting religious places and follow local customs and traditions.
Q: Can I complete this trip within a day?
A: Yes, with proper planning, you can comfortably explore these destinations within a day and return to Bangalore.
Q: Are there any emergency helplines I can contact?
A: Save important emergency contacts on your phone, including local police and medical assistance numbers.
Conclusion
A solo trip from Bangalore for 1 day can be a truly empowering experience for female travelers. From breathtaking natural landscapes to cultural immersion and safety tips, this guide equips you with all you need to embark on an enriching journey of exploration and self-discovery. Embrace the freedom of solo travel and create memories that will last a lifetime.
Hope you liked this article on Solo Trip from Bangalore for Female for 1 day. So please do share your views with me within the comments section below. If this article was helpful, do share this post with your friends on Facebook and Twitter. It would mean a lot.