Every adventurer desire to trek through the Himalayas. Its narrow passes, the steep ascends and descends, and breathtaking views draw trekkers. Fortunately, India has majestic Himalayas, which provide plenty of chances to trek. The winter months may not be the most secure time to go hiking, but it's the adventure that counts for adventurous types. Here we describe 6 Toughest Trek to do in this Winter 2022 it's must help you.
Yes, it's hard to walk on snowy sheets. The temperatures can be frigid, but the stunning views are worth all the pain and effort. Although it's a difficult to believe, none of the treks listed are hard. Let's review the best trekking routes in winter to assist you in choosing from moderate, easy, and difficult ones.
6 Toughest Trek to do in this Winter 2022, Overview :-
1. Chadar Trek:
With temperatures dropping to 35 degrees Celsius The Zanskar river begins to freeze and form an ice sheet. Many people compare the experience of trekking through the Himalayas in winter to skating on the ice skating rinks. However, the stunning view of the frozen rivers and The Shanti Stupa in route makes the trek more thrilling. Check out our complete Chadar Trek Itinerary & Guide if you plan to go there soon.
Altitude: 3850 m
Duration: 9 days
Route: Chilling – Zaribago – Deepyokma – Naerak Pullu – Lingshed – Nyarakpulu – Tso Mopoaldar- Tilatdo-Chilling
Best Season: Mid-January – February
Top Highlights: Shanti Stupa as well as Walk along the frozen river
What makes it tricky: The temperatures are uncomfortable, freezing all day long. The glacier itself is complex. In addition, hikers encounter icy rocks and boulders that they have to climb.
2. Annapurna Base Camp Trek:
Annapurna Base Camp Trek is one of the most well-known treks in the Annapurna region. This breathtaking trek allows visitors to take in the beauty of the picturesque rhododendron forest, picturesque mountain views, and the stunning Annapurna Range. Because the trek allows you to see a wide variety of wildlife and floral species, it's popularly referred to as the sanctuary trek.
Altitude: 4130.04 m
Duration: 10-11 Days
Route: Pokhara – Nayapul – Ghandruk – Sinuwa – Deurali – Annapurna Base Camp
Best Season: February to May
Top Highlights: It includes Buddhist culture, interaction with locals, and The flora and fauna of the area.
What makes it Tricky: It has a medium difficulty level. This trek needs the most basic safety security measures. Furthermore, the path of this trek has steep climbs, dense forests, and rough paths through towns.
Also Read :- Best Honeymoon Destinations In North India
3. Dzongri Winter Trek:
The Dzongri trek is awe-inspiring for adventurers and beginners alike. The trek begins in Yuksom, the former capital of Sikkim; it travels through gorgeous forests, gorges brimming with Himalayan blooms, and breathtaking panoramas from Mt Pandim, Mt Thenchinkhang, and Mt Jopuno.
Altitude: 4,020 m
Duration: 8 days
Route: Yuksom – Tshoka – Dzongri – Halt
Best Season: Mid-November – March
Highlights: Short-term trek Dzongri as well as Dzongri La View Point, Laxmi Pokhari Lake
What makes it Tricky: It is regarded as a moderately complex trek, and it is recommended to have an experience of this type of trek. Additionally, you'll encounter light air and less oxygen than Dzongri.
4. Everest Base Camp Trek: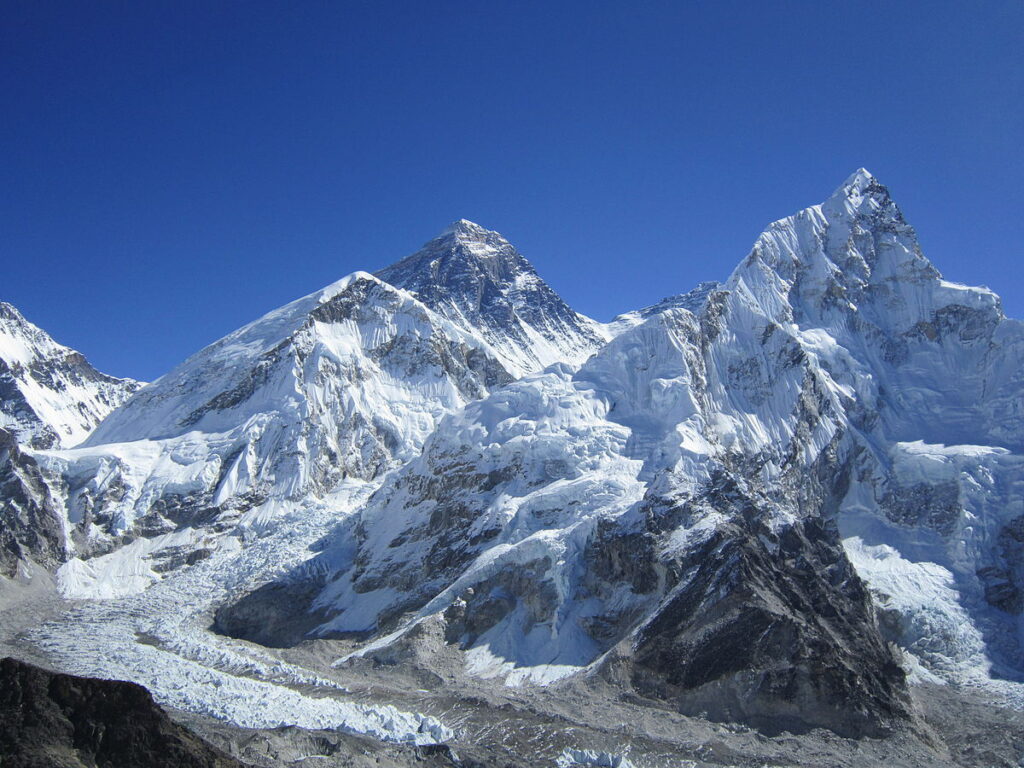 Everest Base Camp Trek has become among the top sought-after places among the trekkers' community. It is among the most stunning winter getaways where you'll fall over the snow-covered mountains. The unending stunning scenery of the snow-covered Himalayas, the majestic high peaks during your trek to Everest Base Camp, as well as the enormous lush greenery of this place is something you can't ignore. The Trekkers can spend their New Year's Eve by the awe-inspiring peaks of Everest Base. It's a great way to start the year!
Altitude: 5645 m
Duration: 15 days
Route: Kathmandu – Lukla – Phakding – Namche Bazaar – Tengboche – Dingboche – Thukla – Lobuche – Gorak Shep -Everest Base Camp.
Best Season: December – April
Top Highlights: Magnificence of Everest's breathtaking scene of snow-covered mountains and grassy patches of green
What Makes it Challenging: It is one of the toughest ones you've ever encountered. This trek isn't just long, but it is also windy during the entire journey.
5. Goechala Trek:
With a view of the stunning Kanchenjunga, Goechala Trek is famous for its stunning sunset and sunrise views. While on this exciting hike, you'll also observe a diverse variety of wildlife and flora, adding beauty to your overall adventure.
Altitude: 4937.76 m
Duration: 10 Days
Route: Bagdogra Airport – Yuksom – Sachen – Tshokha – Dzongri – Dzongri Top – Thansing – Lamuney – Goechala.
Best Season: April to June
Top Highlights: Beautiful Kanchenjunga with stunning sunrises and sunsets, stunning orchards
What Makes it Challenging: It is steep and has rocky terrain, making it a moderate-to-difficult hike. In addition, during the hike, you'll come through various dense forests.
6. Snow Leopard Trek: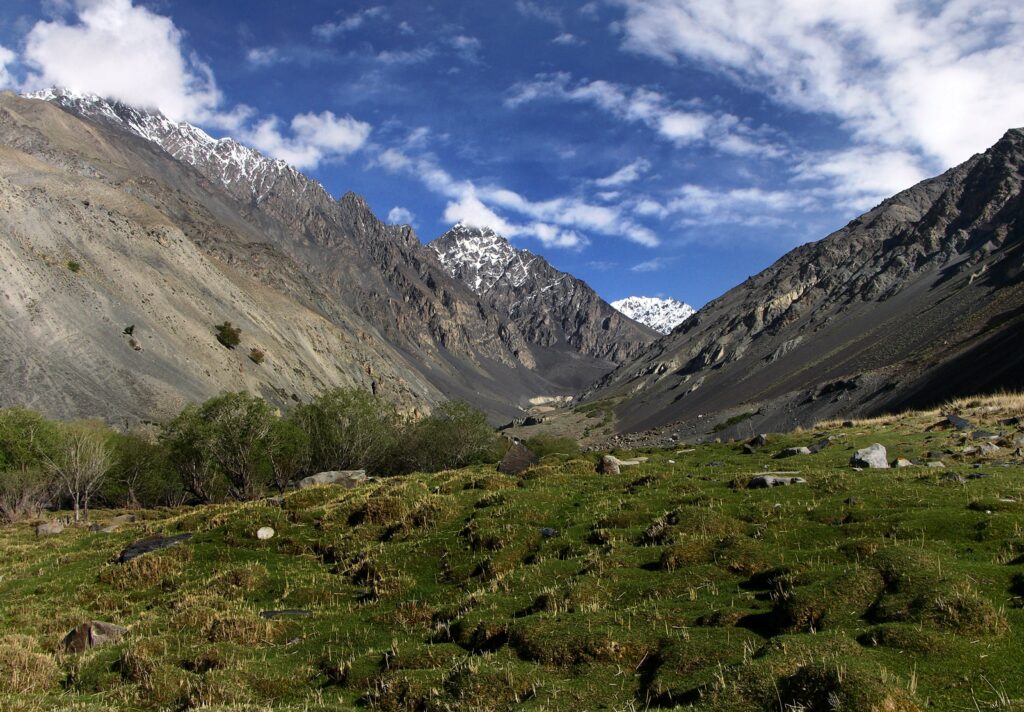 The Snow Leopard Trek takes you on a safari through the snowy Hemis National Park. In the Himalayas, in Ladakh, this trek offers an opportunity to observe some of the most threatened species in India. The stunning views are just the beginning of the numerous benefits of the arduous trek.
Altitude: 4,100 m
Time: 13 Days
Route: Leh – Phey – Hemis National Park – Zingchen – Leh
Best Season: Mid-January – February
Top Highlights: Snow Leopard, Tibetan Wolf, horned sheep blue sheep, as well as Eurasian Brown Bear
What Makes it Challenging: It is challenging because winter temperatures remain below freezing all day long, fluctuating between 5 degrees Celsius and 10 degrees Celsius. Additionally, an extended trek of 13 days is an extremely exhausting experience.
If you can pamper your inner adventurer, pack your backpacks and take to these winter treks in the Himalayas before the snow is gone. Make a plan for your excursion to India and prepare for a fantastic ride, either on your own or with your friends. We guarantee you'll have the best time you've ever had!
Hope you liked this article on 6 Toughest Trek to do in this Winter 2022. So please do share your views with me within the comments section below. If this article was helpful, do share this post with your friends on Facebook and Twitter. It would mean a lot.