Las Vegas is often associated with dazzling casinos, vibrant nightlife, and adult entertainment. However, beyond the famous Las Vegas Strip, there are plenty of family-friendly attractions and activities to enjoy. In this blog post, we'll provide you with a step-by-step guide to the best Family-Friendly Activities in Las Vegas off the Strip in 2023. Get ready for an unforgettable family adventure!
Step 1: Start with Outdoor Exploration
family-friendly-activities-in-las-vegas-Red_Rock_Canyon_road
family-friendly-activities-in-las-vegas-Valley_of_Fire_State_Park

Las Vegas is surrounded by stunning natural beauty. Begin your family adventure by exploring the great outdoors. Here are a few recommendations:
Red Rock Canyon: Located just 17 miles west of the Strip, Red Rock Canyon offers breathtaking views, hiking trails, and picnic areas. Take a scenic drive or go for a family hike amidst the vibrant red sandstone cliffs.
Valley of Fire State Park: Journey 55 miles northeast of Las Vegas to witness the striking red sandstone formations in the Valley of Fire State Park. Explore ancient petroglyphs, hike nature trails, and enjoy a family picnic.
Step 2: Educational Fun at Museums and Exhibits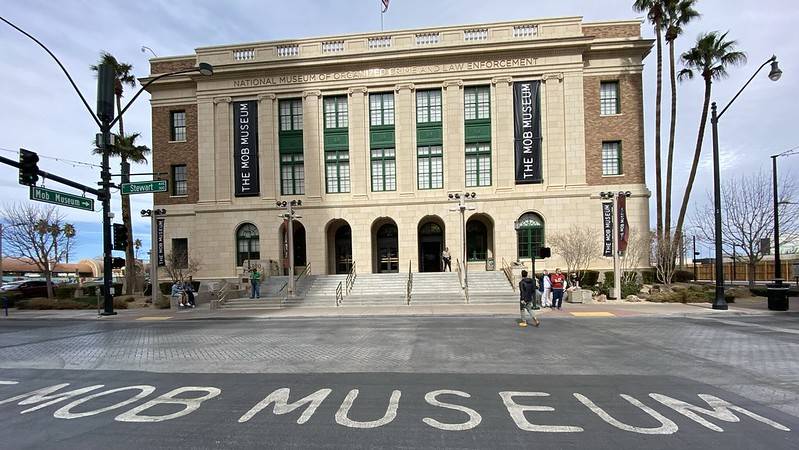 DISCOVERY_Children's_Museum


Expand your family's knowledge and have fun at the same time by visiting some of the educational attractions Las Vegas has to offer:
Discovery Children's Museum: Located in downtown Las Vegas, the Discovery Children's Museum offers interactive exhibits and hands-on activities for kids of all ages. Engage in science experiments, art projects, and imaginative play.
The Mob Museum: Discover the fascinating history of organized crime at The Mob Museum, located in downtown Las Vegas. Interactive exhibits and engaging storytelling provide an educational and entertaining experience for the whole family.
Also Read:15 Best Solo Female Travel Destinations in the USA
Step 3: Thrills and Entertainment
Circus_Swings_Adventurdome

Las Vegas is known for its thrilling attractions, and there are several family-friendly options available:
Adventuredome Theme Park: Located at Circus Circus, Adventuredome is an indoor amusement park featuring thrilling rides, roller coasters, and games for all ages. Enjoy a day of excitement and entertainment under the famous pink dome.
Shark Reef Aquarium: Dive into the underwater world at the Mandalay Bay Resort and Casino's Shark Reef Aquarium. Marvel at exotic sea creatures, walk through a tunnel surrounded by sharks, and even have the opportunity to touch stingrays.
Step 4: Explore Unique Attractions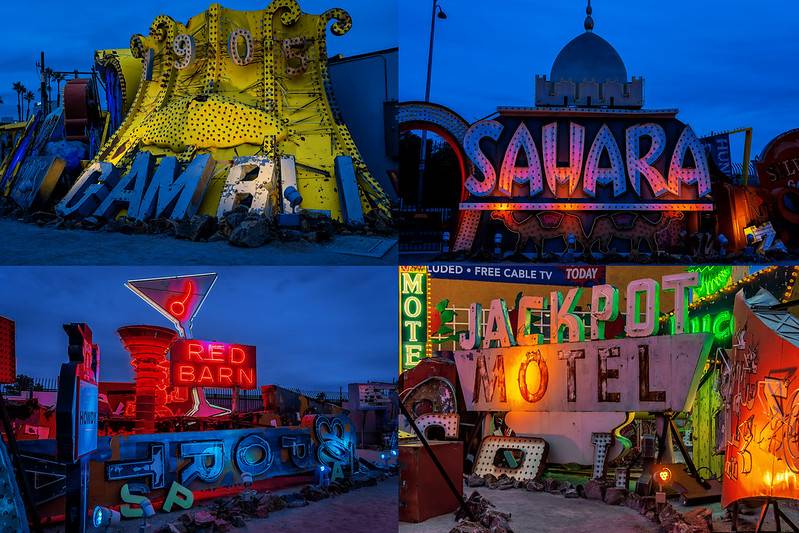 Las Vegas boasts some truly unique attractions that will leave your family in awe:
Neon Museum: Discover the history of Las Vegas through its iconic neon signs at the Neon Museum. Take a guided tour and learn about the city's vibrant past while exploring the fascinating collection of vintage signs.
Springs Preserve: Visit Springs Preserve, a 180-acre cultural and natural preserve, featuring botanical gardens, interactive exhibits, and trails that provide a glimpse into the region's history and desert ecosystems.
Also Read:Exciting Activities in Chicago for This Weekend
Step 5: Enjoy Family-Friendly Shows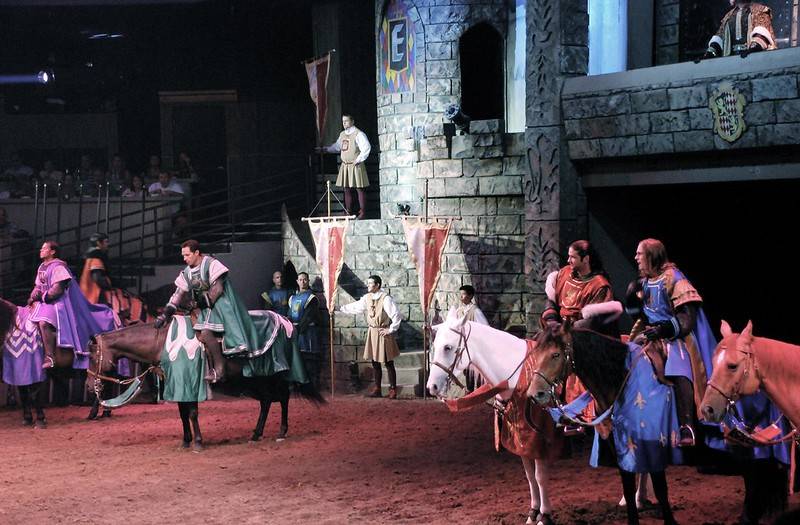 Las Vegas offers world-class entertainment suitable for the whole family. Make sure to catch one of these amazing shows:
Cirque du Soleil: Experience the magic of Cirque du Soleil with family-friendly shows like "Mystère" at Treasure Island or "O" at the Bellagio. These jaw-dropping performances combine acrobatics, music, and stunning visuals.
Tournament of Kings: Head to the Excalibur Hotel and Casino to witness the Tournament of Kings, a medieval-themed dinner show featuring knights, jousting, and a feast fit for a king.
Conclusion:
Las Vegas is not only a destination for adults but also a fantastic place for family adventures. By exploring the outdoor wonders, engaging in educational experiences, enjoying thrilling attractions, and witnessing unique shows. Your family will create unforgettable memories in Las Vegas off the Strip. Embrace the diverse range of activities the city has to offer and have an amazing time together!
Hope you liked this article on Family-Friendly Activities in Las Vegas, Kalimpong. Do share your views with me within the comments section below. If this article was helpful, do share this post with your friends on Facebook and Twitter. It would mean a lot.