Dubai, the bustling metropolis in the United Arab Emirates, is renowned for its luxurious lifestyle, stunning architecture, and vibrant culture. Apart from being a hub for business and commerce, Dubai offers a plethora of exciting activities for tourists to enjoy. Whether you're seeking adventure, relaxation, or cultural experiences, this vibrant city has it all. So, pack your bags, prepare for an unforgettable journey, If you're planning a vacation in Dubai, here are 10 Activities to Enjoy for a Fun Vacation in Dubai that will ensure you have a memorable and fun-filled experience.
Skydiving in Dubai:
For those seeking an adrenaline rush, skydiving in Dubai is an experience like no other. Imagine jumping out of a plane and soaring through the sky while taking in breathtaking views of the city's iconic landmarks such as the Palm Jumeirah and the Burj Khalifa. Whether you're a seasoned skydiver or a first-timer, there are various skydiving centers in Dubai that cater to all skill levels, making it a must-try adventure activity.
Visit the Burj Khalifa Observation Deck: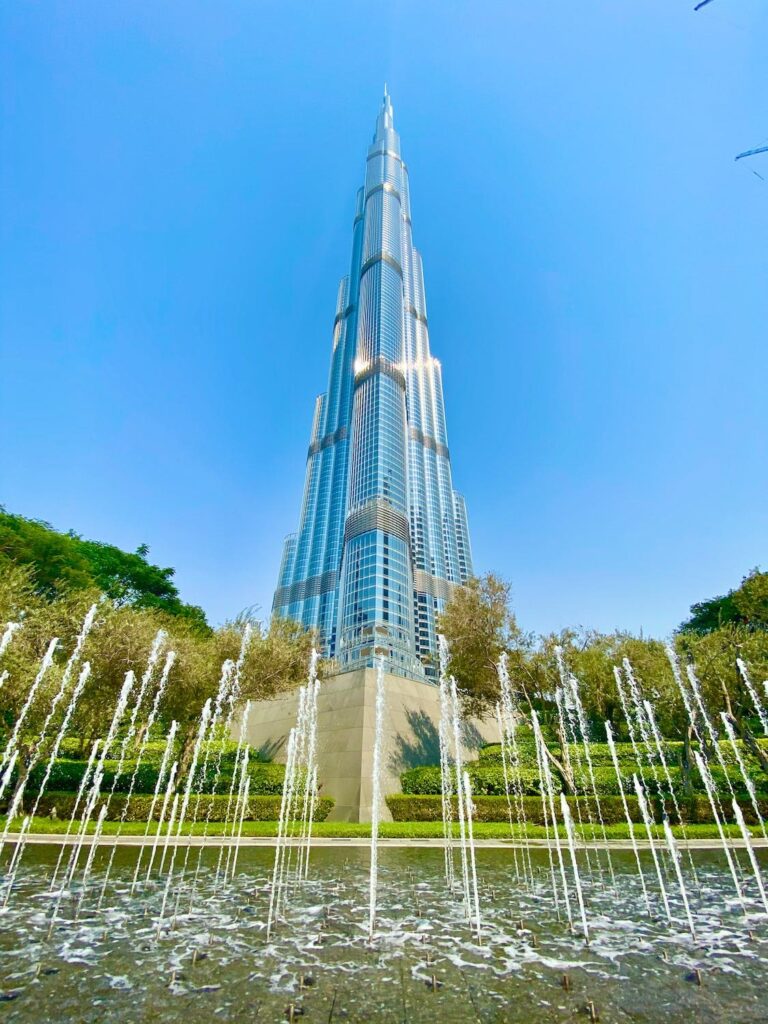 No trip to Dubai is complete without a visit to the Burj Khalifa, the world's tallest building. Take an elevator ride to the observation deck on the 148th floor and be mesmerized by the panoramic views of the city skyline. From this vantage point, you can capture stunning photographs, admire the architectural marvels of Dubai, and witness the awe-inspiring sunset over the Arabian Gulf.
Dubai Dolphinarium:
For a family-friendly experience, head to the Dubai Dolphinarium located in Creek Park. Here, you can witness delightful dolphin and seal shows that showcase their intelligence, agility, and playful nature. Visitors can also interact with these friendly creatures through swimming sessions and photo opportunities, creating unforgettable memories for all. Don't forget to grab your Dubai Dolphinarium tickets to secure your spot at this amazing attraction!


Evening Desert Safari Dubai:
Experience the enchanting beauty of the Arabian Desert with an evening Dubai desert safari. Hop into a 4×4 vehicle and embark on an exhilarating ride over the golden sand dunes. Feel the adrenaline rush as your skilled driver maneuvers through the rugged terrain. After the thrilling ride, you can enjoy traditional Arabian entertainment, including belly dancing, henna painting, and a scrumptious barbecue dinner under the starlit sky.
Experience Shark Encounter at Dubai Aquarium:
Dubai Aquarium, located in the Dubai Mall, is home to a diverse range of marine life, including the fascinating sharks. Dive into the depths of the aquarium and come face-to-face with these majestic creatures through the exhilarating Shark Encounter experience. It's a unique opportunity to get up close and personal with sharks while ensuring your safety under the guidance of professional instructors.
Also Read: Explore 5 Dubai's Immersive Island Full Details
Enjoy Thrilling Rides at Aquaventure Waterpark:
Escape the scorching heat and dive into a world of water-based fun at Aquaventure Waterpark. Located on the iconic Palm Jumeirah, this waterpark offers an array of adrenaline-pumping rides, including the Leap of Faith, a near-vertical drop through a clear tube surrounded by sharks. From lazy rivers to water coasters, there are activities suitable for all ages, making it a perfect destination for a day of family fun.
Scuba Diving:
Dubai is not only known for its towering skyscrapers but also for its vibrant underwater world. Explore the thriving coral reefs and encounter diverse marine species by embarking on a scuba diving adventure. Whether you're a certified diver or a beginner, there are numerous dive centers in Dubai that offer guided tours and training sessions, allowing you to discover the hidden treasures beneath the surface of the Arabian Gulf.
Hot Air Ballooning:
For a unique and awe-inspiring experience, take to the skies in a hot air balloon and witness Dubai's mesmerizing landscapes from a different perspective. As you gently float above the city, you'll be treated to breathtaking views of the desert dunes, sprawling oases, and the distant Hajar Mountains. This serene and magical journey is perfect for those seeking a peaceful and picturesque adventure.
Enjoy the Dubai Fountain Show:
Marvel at the world's largest choreographed fountain system at the Dubai Fountain, located in the heart of Downtown Dubai. Set against the backdrop of the iconic Burj Khalifa. This captivating water spectacle features a combination of music, light, and water that dances in perfect synchronization. The mesmerizing shows take place every evening, leaving spectators in awe of the enchanting display.
Shopping and Dining:
Dubai is a paradise for shoppers and food enthusiasts alike. Indulge in retail therapy at the city's luxurious malls, such as the Dubai Mall and Mall of the Emirates, which offer a vast array of high-end brands and designer stores. Additionally, Dubai is a melting pot of culinary delights, with countless restaurants offering a wide range of international cuisines. From traditional Emirati dishes to gourmet delights, the dining options are endless.
Hope you liked this article on 10 Activities to Enjoy for a Fun Vacation in Dubai. Do share your views with me within the comments section below. If this article was helpful, do share this post with your friends on Facebook and Twitter. It would mean a lot.